He is in the middle of the wine bottling from the 2014 crop and that's pretty much 24/7.  He will finish Friday, Aug. 21, get in his car with wife Lee and drive like a maniac to make it to the Reunion!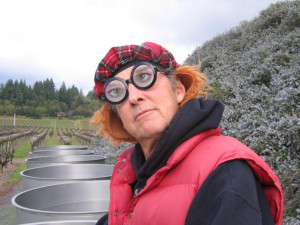 We will be so glad to see him!  In the meantime, his website http://www.nallewinery.com/ and years of marketing have yielded some text and photos, as follows:
Nalle Winery is about as "family" as it gets. Son Andrew runs the joint,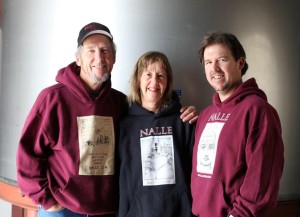 while father and mother Doug and Lee Nalle give wisdom from 31 years of winery experience. Younger son Sam, a scientist in San Francisco, gives encouragement and support.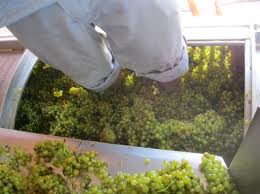 Then there's our bevy of friends who magically appear at the right moment to lend a hand. Steve Edgar, from Arizona, still shows up for crush, and has, since 1991.
Our winery and home rest on land that has been in Lee's family, the Henderlongs, since 1927. Her cousins, the Saini family, run the vineyard. In addition to the estate Zinfandel, Carignane, Cabernet and Merlot vineyard, two other local growers, Bernier Farms and Hopkins River Ranch, provide Zinfandel, Carignane, Petite Sirah, Pinot Noir and Chardonnay with a smile and a handshake.
Doug Nalle