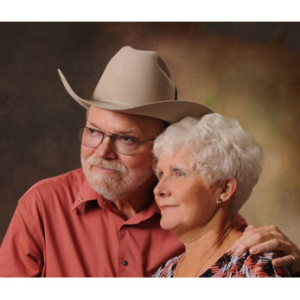 Married 7/1/67 Santa Ana, California
After graduation and enrolling at Santa Ana Junior College, I started working at Disneyland in 1965.  Like most of the guys in our class, I was drafted in 1968, not once, but twice.  The first time my orders were postponed "until further notice" and the second time, it was found that I had some serious damage to my knee and that caused me to flunk my physical.  It was determined that my basketball and baseball playing in high school was probably the cause, but it did keep me in the good old USA.
I was transferred with Disney to Florida to help open Walt Disney World in 1971.  That move kept me with the company for 12 years before I resigned and started my own consulting business, Total Design Consortium, in 1980.  My expertise after working with Disney for so many years seemed to fall into the food service design aspect for restaurants, schools, theme parks and hotels.  I now have a contract with the military to help redesign the school cafeterias on military bases throughout the world.  I've continued to be a one man operation which definitely has its ups and downs, but overall, the company has been around for quite a while and is letting us do a lot of the things we want to do.  Michele has been a great source of encouragement with all her expertise in the business as well.  Although she had a full time job at Disney, she has worked with the business over the past 35 years and has been my support.
Michele and I have been fortunate to spend some time in Puerto Rico, Italy and Germany because of my work with the military. 
Looks like within the next 6-12 months we'll be spending a little time in the UK and Ireland as well.  I just refuse to retire.
I spent twelve years as chairman of the Osceola County Planning Commission and sat on the boards of the Chamber of Commerce, Education Foundation, Boys & Girls Club and the Business Advisory Board for the School District.   All in all, I stay very busy.
Michele is the level headed one in the family.  After graduation she worked for a local law firm as a legal secretary until 1971 when we moved to Florida.  She also went to work at Walt Disney World and ended up staying for 43 years.  She started out working because she was bored staying at home and found a new home at Disney.  She told me that she had to keep working there so that we had the benefits package since my leaving Disney was done on the spur of the moment without too much thought being giv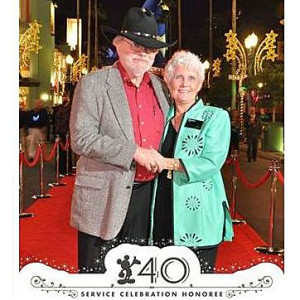 en to insurance and a regular paycheck. Michele retired from Disney on 12/31/13 and deserves and has enjoyed her retirement completely.  While Michele says that her years at Disney weren't anything super special, she loved all the different jobs she held while she was there.
California still holds a little piece of our hearts even though we've been gone so long.  Michele has family there, so we visit often.  We even spent a little time walking around SAHS a couple years ago when we were there.  Some things don't change much, do they?